Meet Our Team of Professionals
A 2nd Chance Bail Bonds is a family of professionals dedicated to helping you or your loved one get out of jail quickly at a reasonable cost and with as little red tape as possible. Our caring, efficient and compassionate team understands how stressful an arrest can be and is committed to doing everything we can to help 24 hours a day, 7 days a week. Once you're out of jail, we are here to guide you through the entire legal process.
The A 2nd Chance Bail Bonds team is the best in the business! We're confident you'll agree.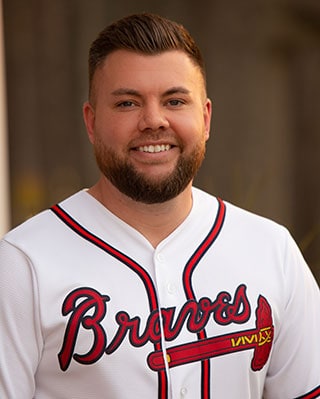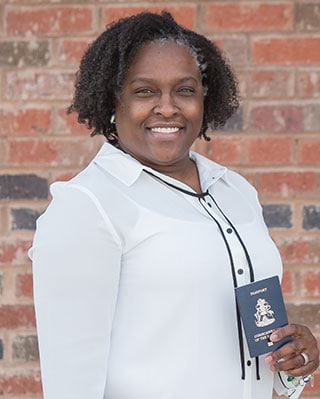 People & Client Success Manager
Director of Operations, Monitoring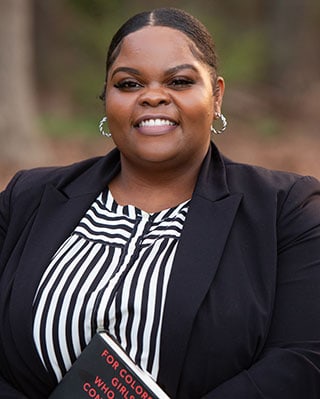 Tawndalay Valrie-Pettigrew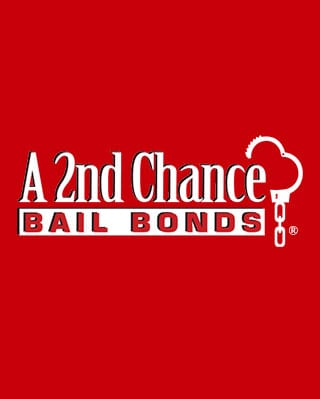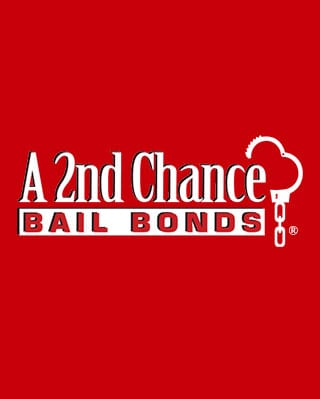 Account Manager / Collections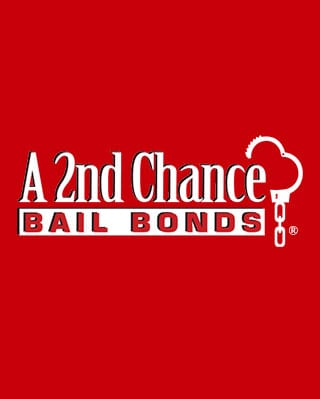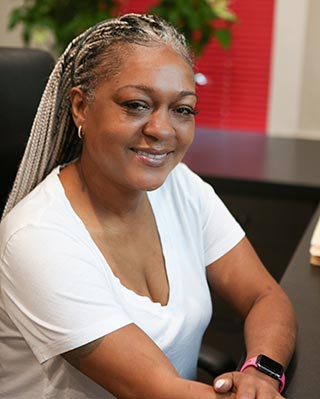 Account Manager / Collections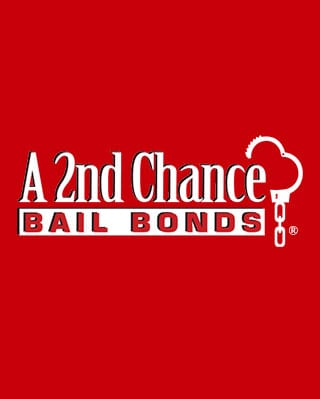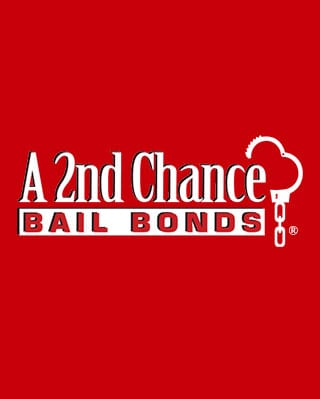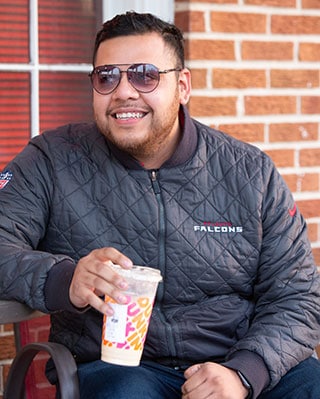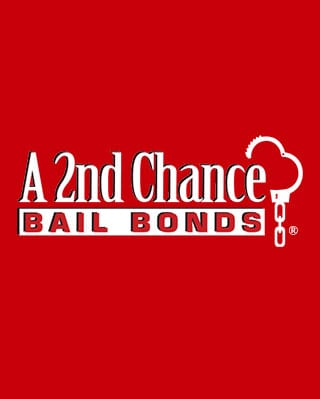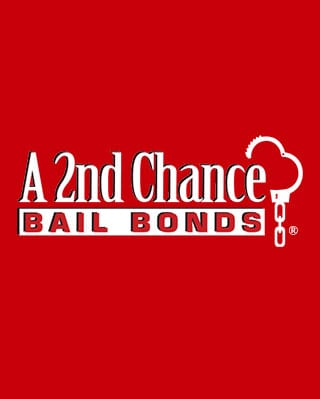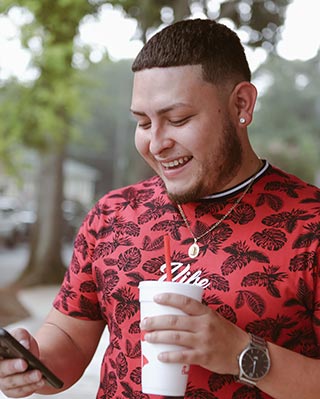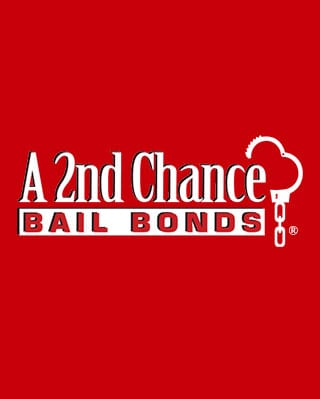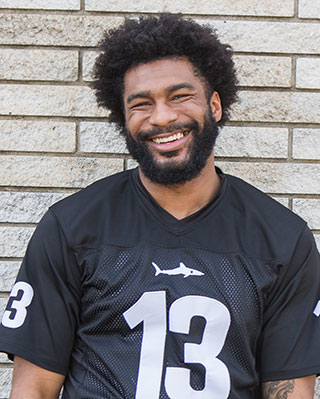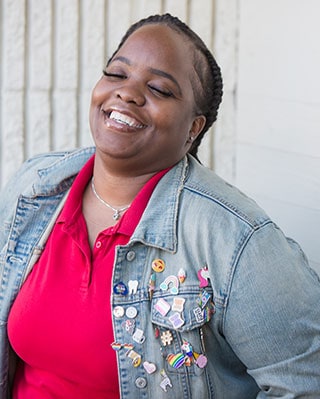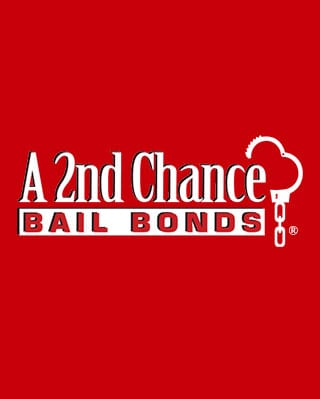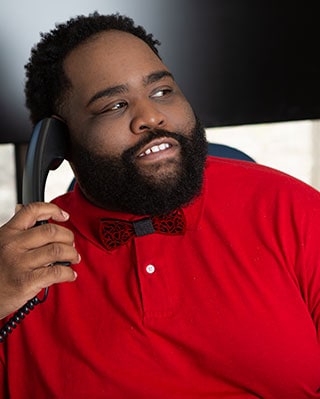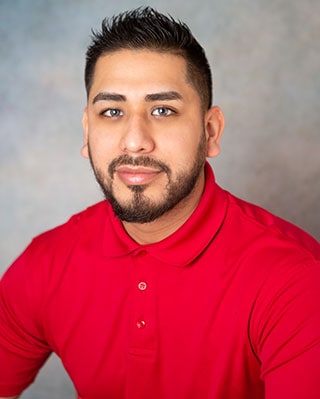 Ashley the "Adventurous" Controller
Things move fast at A 2nd Chance and that's just the pace for Ashley. She loves being able to help people and her clients like the thoughtful way she does her job. You can find this "Swiftie" hiking and enjoying her kids, her Kindle and her dog. Ask her why she uses cables and harnesses to climb mountains. Guess ropes are too pedestrian for this Atlanta United fan.
Frank the "Adventurous" Recovery Agent
Another recovery agent who can't survive without java, Frank came to A 2nd Chance as a member of an exclusive club. He's hiked all 2,190 miles of the Appalachian Trail. This adventurous paddle boarder who favors the cold waters of the Chattahoochee loves listening to the Dave Matthews Band. Although he doesn't wear sandals like Russell did in "Gladiator," he shares Crowe's passion for helping others.
Victoria the "Linguistic" Bondsman
It's probably not a surprise that helpful Victoria is flourishing at A 2nd Chance. She watched "Goodfellas" and "New Jack City" before she arrived, which gave her a unique perspective into her clients' needs. When she's not listening to Outkast, you can find her indulging in a great book, cheering on the Braves or practicing her new Russian language skills – all with a big container of hot, steaming coffee. 
Angela the "Chef" Monitoring Agent
Helping people turn their lives around – that's what pulled Angela into A 2nd Chance. As she downs her Monster Coffee, she daydreams about the next time the Braves will take it all. A great cook, Angela loves to try out new dishes before she and her family settle in for a night of watching Brad Pitt in "Meet Joe Black" with her family.
Brittany the "Jazzy" Bondsman
Brittani came for the career opportunity but she's staying because of the culture and the people of A 2nd Chance. This outgoing bail bonds professional craves the jazzy tones of H.E.R. when she's not re-watching "Home Alone." Brittani ain't an Ain't. She loves her Saints. If you see her without her wallet, you're seeing a Doppelganger. She spends her off hours being the best Mommy she can be.
Kennan the "Faithful" Bondsman
Keenan came to A 2nd Chance to learn about the judicial system and help people. His faith and his son are what makes him tick, and he couldn't survive without either. Scoring a wood ticket to see the Lakers on a weekend that includes taking in a Future concert would be a dream come true for this humorous bail bondsman.
Richard the "Kindly" Recovery Agent
Being able to help out the community and work with great people is what brought Richard to A 2nd Chance. To him, his cell is like oxygen – required. Outgoing Richard believes "Star Wars" is the best movie of all time, and he loves those Atlanta Braves. If you hear "Bad Bunny," you can bet Richard is on his way.
Brett the "Motivated" Recovery Agent
For Brett, no day at A 2nd Chance is the same, and every day gets better. He loves that his Criminal Justice degree and experience fit together nicely at A 2nd Chance. This motivated bondsman moves to Incubus and can't live without his car. He spends his off hours with his family and his dog, Harley. Brett's a Yankees fan, but that's ok.
Angela the "Electropop" Bondsman
It was Angela's love of helping people that first drew her to her work. You might be surprised to learn that under her soft exterior, Angela is a super tough warrior for her clients. Every day, she goes to war to help her clients when they need it the most.
English bands pull her in with their electropop tunes, and The 1975, a Kerouac-inspired musical group, tops her list of all-time favorites.
In the fall, Angela toasts her Georgia Bulldogs with a craft beer, probably with her dog, Kaiya, at her side. Dogs just love Dawgs.
Every October, Angela's friends flock to her for advice. After all, she is the Queen of Halloween. "Hocus Pocus" is one her favorite movies and her decade of make-up artistry experience puts her at the top of list when friends need scary faces to go with their frightening costumes.
LaTrina the "Red Bull Fueled" Account Manager
As a bail bondsman, LaTrina taps into her caring side to help people — the ones she frees and those who love them. When it comes to music, you'll hear strains of Purple Rain and Changes coming from her ear buds.
This grandmother flies through Atlanta traffic on the wings she got from Red Bull. She needs that energy to chauffeur her family all around town. If the Lakers are playing, see if you can get a wood ticket for LaTrina. She'll be your friend for life.
Abbey the "Adventurous" Bondsman
For Abbey, a trained Master Cosmetologist and automotive school attendee, working at A 2nd Chance satisfies her need for adventure. She loves the fact that no two days are the same and she thrives off helping someone's loved one get back to living life.
Abbey has learned not to judge a book by its cover even when she's standing in line at Starbucks. She agrees with Rolling Stone that Alanis Morissette is the queen of Alt-Rock-Angst. If she's outside, which she is as much as possible, Abbey might be enjoying The Birdcage at the cinema in the park.
Javier the "Determined" Bondsman
Javier's determination keeps him going until every detail is resolved. A 2nd Chance gives Javier the two things that matter most – a career helping people and the opportunity to hang with like-minded individuals.
When he's not posting bonds, Javier loves to meet new people and cheer on his Los Angeles Rams. Javier wants to trade his Golden Ticket from Last Action Hero for a trip to the bottom of the ocean to retrieve fresh seafood. Javier keeps the fun going as he searches for The Weekend.
Marcquis the "Athletic" Bondsman
Marcquis knew he wanted to be part of the criminal justice the first time he watched "Bad Boys" and saw how much fun you can have at work. While not all sequels live up to the original, "Bad Boys 2" has helped turn around that trend, he says.
An equal opportunity, sports fan loyalist, Marcquis faithfully follows his Atlanta teams: the Falcons, Hawks and Braves – no matter how they perform. You wouldn't know this by looking at him but his love of sports springs from his past. He played sports and now enjoys coaching student-athletes to share what he knows about teamwork.
He couldn't live without his family because they keep him grounded and happy. Marcquis credits his family, which he couldn't live without, with keeping him grounded. When it comes to R&B and hip-hop, it's Rodarius Marcell Green that keeps him coming back for more.
Taylor the "Curious" Bondsman
Taylor oozes tranquility – no matter how far south things go. His confident, cool-under-pressure demeanor calms his clients and harried jail staffers. Where does that confidence come from? Probably Taylor's innate belief that "for every dark night, there's a brighter day" on the way.
If you hear, "It's great to be a bondsman and it's great to be a Gator" you can bet Taylor is in the house being his usual goofy self.
Taylor's curiosity is legend – probably due to his unquenchable thirst to learn about the criminal justice system. When he's not doing his professional "homework," you will likely find him reading an esoteric book on a topic you've never heard of – the books he reads are the ones no one else checks out.
He admits he couldn't survive without his books, his vinyls or "Love Jones." Even after seeing the film a few times, he continues to contemplate why love works out and why it doesn't. This modern day poet is more a fan of thinking than finding "the answer." He knows answers are many.
Kelly the "Super Fiesty" Bondsman
With her tiny feet planted firmly on the ground, Kelly takes a realistic view when dealing with clients, her kids or even her parents. She may be small but she is powerful and people listen when Kelly speaks.
Her playlist features J. Cole and when he has new tunes coming out, she's one of the first to download. Was it the tale of Jesus Shuttlesworth that first pointed her in the direction of a career in the bail bonds business?
When it comes to professional sports, you can count on Kelly to be pulling for our Braves and the Buffalo Bills. Kelly knows next year will be the Falcons' big year.
Family is at the center of Kelly's world and her kids make her heart pump faster. She loves spending time with her parents and seeing three generations feast at the dining room table.
For Kelly being able to help clients who are in a jam is fulfilling and working with great teammates make the work even better.
Filiberto the "Motivated" Bond Runner
Filiberto is highly motivated to help clients with their bail bonds needs and prides himself on taking the time to listen to what they need and help educate them on the bonding process. A definite people person, he thrives on being of service to others. To maintain his calm and serene attitude, he might pop in his headphones and listen to Beethoven or check out how the Dallas Cowboys are doing. Above all, it's family first for Filiberto – spending time with them is his favorite thing to do!
Ryan the "Scrupulous" Co-Owner
Ryan is a co-owner at A 2nd Chance. He uses the experience and wisdom he has acquired from years of seeing loved ones and friends go through the bail bonding process to help those in need. His favorite part of working in the bail bonding business is seeing the satisfaction on family members' faces when he provides their loved ones with A 2nd Chance. When not at work, Ryan and his friends travel the country to attend live music events. The Dave Matthews Band is on the top of his favorites list. In his free time, Ryan enjoys watching his favorite movie, "The Shawshank Redemption" and beating others in ping-pong matches (he has a 97 percent winning average).
Lyndi the "Watchful" Monitoring Director
For Lyndi, serving people is more than a passion – it's her way of life! She loves to help those in need find their second chance when they need it the most. When she's not working diligently to deliver outstanding bail bonds services to clients, she's fueling up on McDonald's Coke and chasing after her two toddlers. This Tennessee Vols fan also has a huge heart for children with special needs – she loves working with them!
Chatyra the "Resourceful" Administrator
Don't call Chatyra "Clueless" – that's just the name of her favorite movie. Chatyra is amazingly resourceful and loves being given the opportunity to help people in need through her work with A 2nd Chance. Chatyra is addicted to her planner. Without it, it would be harder to be a "Super Mom" to her baby girls. Since Chatyra is so resourceful, maybe she can hook us up with tickets to the Benz for a Jill Scott concert or Falcons game – she loves both.
Tenithia the "Tenacious" Lead Bondsman
Tenithia is a Lead Bondsman at A 2nd Chance who loves assisting others. When not at work, she enjoys spending quality time with her daughters, whom she can't live without. One thing people can't tell by looking at her is that she is a happy person. She enjoys listening to Usher albums and watching "Beauty & The Beast." During football season, Tenithia cheers for her home team, the Atlanta Falcons.
Tawndalay the "Tenacious" Administrator
(Who can't live without her mirror and whose age is a mystery)
Tawndalay is the Administrator for our Fulton location. She loves to listen to Anthony Hamilton while relaxing or studying the latest real estate trends. She is a natural philanthropist, and in her spare time, she also enjoys shopping for home decor, traveling, cleaning, and eating sushi or avocado. She is a fan of multiple football players and always roots for the opposing team when tailgating. Her favorite movies include "Cornbread Earl and Me," "Lean on Me," "Lady Sings the Blues," and "Imitation of Life." Tawndalay joined the A 2nd Chance family, as it enables her to effectively utilize multiple, transferable employment and educational skills she's acquired.
Meridith the "Successful" People Manager
As the Accountant, Meredith believes that "everyone makes mistakes, and it is not our place to be judgmental." Instead, we should do what he can to offer a 2nd chance and give them the ability to continue life as usual. When not at the office, Meredith travels the world with her family, which is what she can't live without. In her downtime, she watches her favorite movie, "Pretty Woman" and listening to her favorite artists Michael Jackson and Shania Twain. During football season, Meredith cheers for the Green Bay Packers.
Jesse, the "Diligent" Director of Operations
Jesse is Director of Operations at A 2nd Chance who enjoys assisting those in need. Although the work is challenging, he finds it very rewarding as it helps him to grow as a person. After clocking out, Jesse enjoys golfing and spending quality time with his family. He is a family man and can't survive a day without his wife and daughter. During football season, Jesse cheers for the Georgia Bulldogs. In the offseason, he listens to Shinedown and watches his favorite movie, "Law Abiding Citizen."
Shakeelah the "The Fearless Sweetheart" Lead Bondsman
As the Lead Bondsman for the Fulton office, Shakeelah enjoys all aspects of her job. "You wouldn't believe the joy I get from educating and helping people in their time of need," she says. Shakeelah considers herself to be undaunted but is also a sweetheart. Her favorite movie is "U.S. Marshals" and she could not survive without food. (Most of us agree with her!) She loves listening to Lauryn Hill and Fantasia and cheers for the Falcons. When she's not running the show here, Shakeelah enjoys vacationing with her family and reading.
Brian the "Dependable" Bondsman
Brian is a bondsman at A 2nd Chance who enjoys helping families and hearing clients' positive stories." When not at work, he loves spending quality time with his children. One person he cannot live without is his wife. Although Brian is shy, he can strike up a conversation with anyone when it comes to defending his home team, the Georgia Bulldogs. When not with family, you can find Brian jamming to Kid Rock or watching his favorite movie, "Tombstone."
Andy the "Adventurous" Bondsman
Andy is a bondman who uses his 2nd Chance experience to expand his knowledge on laws and the business side of bail bonds. No matter where he goes, he can't survive a day without music. His favorite person to listen to is rap mogul Jay-Z. When not cheering for his home team, the Dallas Cowboys, you can catch him watching the movie "Good Fellas."
Apollo the "Productive" Bail Bondsman
Meeting new people is one of Apollo's favorite things about working at A 2nd Chance. As a bail bondsman, he enjoys learning more about criminal justice and building relationships with defense attorneys. For personal and professional reasons, Apollo says he can't live without his phone. He's a diehard Falcon fan and enjoys the music of Teddy Pendergrass. In his spare time, he handcrafts bowties.
Isael the "Ambitious" Bondsman
Isael uses his naturally ambitious nature to pursue excellence in the bail bonding process. He finds his work very interesting and enjoys the collaborative nature of the A 2nd Chance culture, one that blends management and coworkers' talents to achieve outstanding results for clients. Isael blows off steam by rapping to Kanye West, rooting for the Atlanta Falcons, and listening to his favorite podcasts. A father of two, his greatest joy is spending time with his family and friends!
Kyle the "Work Hard, Play Hard" Bondsman
Kyle is a hardworking bondsman who is determined to get optimal results for clients. They can depend on the fact that Kyle's quick thinking and sharp analytical skills will work to their advantage – his wheels are always turning! When he isn't on the job, Kyle enjoys watching the Chicago Bears and listening to J Cole. While he's a big fan of his fellow employees, he reserves his highest admiration for the one person he can't live without, his wife.
Cherre the "Chocolate Bunny" Bondsman
Cherre is an ambitious and hardworking bondsman. When she's not giving clients a second chance, she's living her best life traveling the country and building her brand. She loves watching reruns of her favorite movies, "Baby Boy" and "Friday." Cherre cannot live without her dog, Gucci, and her favorite musical artist, Cardi B. Cherre, a Georgia peach, born and raised in Downtown Atlanta, where she proudly represents the Atlanta Falcons. Be warned – the one thing Cherre says you can't tell by looking at her is how crazy she is!