At A 2nd Chance Bail Bonds, we understand that many of our clients are going through rough patches in their lives and may simply need another shot at getting out of a difficult situation. We've "seen it all" in the course of ou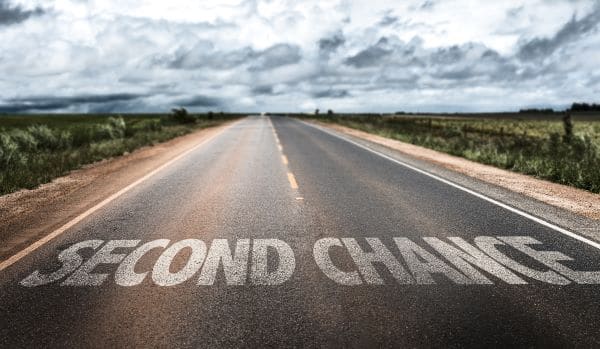 r experience and are equipped to handle a variety of circumstances. Here are just a few examples of clients we've helped recently.
No Appearance 'Warranted'
One young lady walked into our office in tears – she had received a warrant for her arrest due to a failure to appear in court. Having worked with us before, she wanted to prearrange her bond in preparation for turning herself in. Before having her resort to that, our General Manager Jesse Fellabaum felt that it was worth making a couple of phone calls to the jurisdiction issuing the warrant to see what he could do. "After being bounced around from person to person, I finally got in touch with a member of the court who was willing to consider allowing the client to reset the missed court date instead of having her turn herself in," he says. "I connected the client with the court representative, and they came up with a date for her to appear and resolve the case without an arrest."
The woman was deeply grateful for the assistance and our creative approach to finding a solution for her that didn't cost her a cent!
Sometimes Tough Love is the Answer
While our goal is to keep people out of jail, in some cases, incarceration can be a blessing in disguise. A 2nd Chance was contacted by a man who said that his stepson was in a downward spiral involving drugs and theft. After going in and out of custody four times for intravenous drugs including heroin and meth, the stepson had hit rock bottom. His mom asked for his bonds to be revoked in order to force him to sit in jail. In this case, we sent recovery agents to find him, and they actually located and arrested him in the middle of drug deal.
He spent nearly two years behind bars. He came to thank us later, saying that prison had saved his life. Today, he's the manager of an auto mechanic shop and is doing well.
Up to the Challenge
Sometimes, clients find themselves in challenging situations of their own making, and A 2nd Chance goes to bat for them to keep them out of jail. One client – a father calling on behalf of his daughter – had us bail his daughter out in South Georgia for public intoxication and obstruction of an officer. The dad said that she had returned home to the Atlanta area and was up to similar antics; a cousin, in whom she confided, let the family know that she was sneaking out and stealing vehicles. Her attorney reached out to A 2nd Chance to say that not only was she back in jail; she had also made threats to an official and couldn't get bail. This was truly a complicated case!
Despite the odds against her, Jesse was able to testify about his ability to oversee community supervision of her whereabouts and activities. After he sold the judge on his services, Jesse was able to secure a $35,000 bond to arrange her release.
These are just a few examples of how we go the extra mile to solve difficult problems for those who find themselves at odds with the law. If we can help you or someone you know, please give us a call. We're open for business 24/7 and delivering electronic bail bonds services with the care and compassion for which we're known.