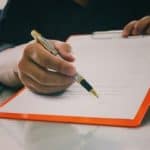 When juveniles (Georgia residents who allegedly committed a crime when they were under 17 years of age) come before a judge, the emphasis is on rehabilitation – not punishment. However, some juveniles are beyond that.
A few weeks ago, a young defendant appeared before a Fulton County Magistrate Court as part of a bond hearing pending a trial for a 2017 "theft by receiving stolen property charge." Following the dictate of Juvenile Court for rehabilitation, the presiding judge asked the defendant's mother if she would agree to a signature bond in the amount of $17,500. She did, and the defendant walked free.
It all seemed pretty straight-forward but these routine proceedings took a devastating turn just 72 hours later when that same defendant, 17-year-old D'Shawn Garrison, was back. He was charged with six felonies, including the alleged brutal assault and rape of a 54-year-old female jogger.
During the first bond hearing, no one from the District Attorney's office had a copy of Garrison's arrest history. If they had, they might have noticed his 13 previous arrests, and they might have asked why he was not wearing his court-ordered ankle monitor.
Fulton County District Attorney Paul Howard, Jr., who issued a detailed statement when the juvenile was re-arrested, expects to indict Garrison for these latest charges within 30 days. In the meantime, Garrison is in jail, without bond, awaiting the hearing of his case.