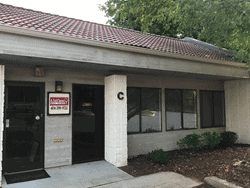 ATLANTA – October 16, 2019 – A 2nd Chance Bail Bonds, one of Metro Atlanta's top bail bonding agencies, is celebrating the one-year anniversary of its DeKalb County office in Decatur, Georgia.
The DeKalb office has performed exceptionally well over the past year and become a bail bond agent of choice in the area, ranking number one in monthly liabilities on the DeKalb County Courthouse's July 2019 report on bonding companies. "It's great to be performing so well after just one year serving the local area, and we're fully expecting this rapid business growth to continue," says Daniel Matalon, founder and co-owner of A 2nd Chance Bail Bonds.
With an optimal location less than one quarter mile from the DeKalb County Jail, the A 2nd Chance DeKalb office serves clients and attorneys throughout DeKalb County, including the cities of Avondale Estates, Brookhaven, Clarkston, Decatur, Pine Lake and Stone Mountain. A 2nd Chance brings a new attitude to the bail bonding business—one that prides itself on being friendly, efficient and non-judgmental. "Our mission is to provide the most knowledgeable, professional, and personable staff and services available in the area – 24/7/365. We're here when our clients need us the most in some of life's most vulnerable situations," Matalon continues.
The DeKalb office is supported by four full-time staff. In addition to the DeKalb office, A 2nd Chance has three other locations serving Metro Atlanta: Fulton, Marietta and Roswell/Alpharetta. All four offices are located conveniently near the detention facility that serves the local jurisdiction.
About A 2nd Chance Bail Bonds
A 2nd Chance Bail Bonds is an experienced bail bonding agency with locations throughout the Metro Atlanta area. The company also provides nationwide services and has helped thousands of clients prepare for criminal defense from home instead of jail. Representatives are available 24 hours a day, seven days a week to explain the bonding process. A 2nd Chance Bail Bonds was founded in 2007 by Daniel Matalon and is one of the largest and fastest-growing bonding agencies in Metro Atlanta with an average annual growth of 20%. The family-owned firm currently operates four locations and employs a staff of more than 30. For more information, please visit www.a2ndchancebailbonds.com.