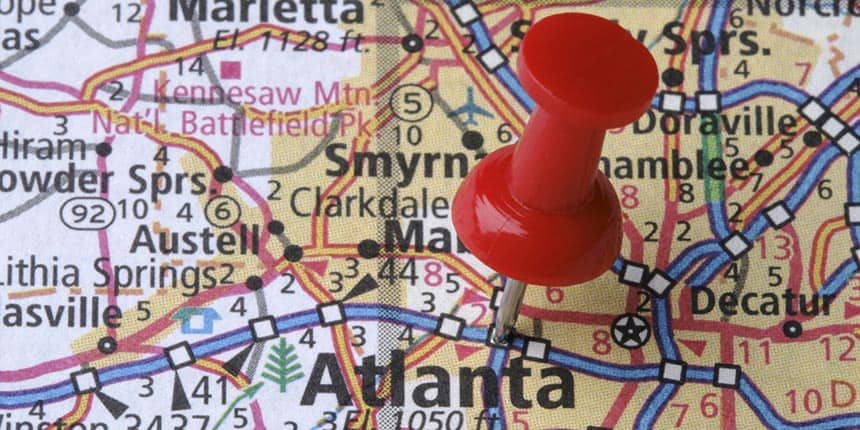 It's most likely the middle of the night and you are roused out of a deep sleep by a phone call. Late night phone calls are rarely good news, and this one is no exception. Police have picked up someone you love on I-75 and that person is using his or her one phone call to ask you for help. Once your initial shock subsides and you begin to think about how to get your loved one out, you are faced with a huge problem – where to look.
Georgia has 158 counties and each one has a county jail. Cities and towns within each county may have their own jails as well. In the metropolitan Atlanta area alone, there are 12 jails.
In some cases, it takes six to eight hours, or even a full day, for a defendant's name to show up on a local jail's website. Many of the smaller municipalities in the Peach State don't have websites.
What if your loved one is not in Georgia at all? Interstate 75 travels through five states other than Georgia: Florida, Tennessee, Kentucky, Ohio and Michigan.
But there is a better, faster way to find your loved one. Call a bail bondsman. Bail bondsmen have contacts at all the local jails and access to databases that house the most up-to-date location on where alleged offenders are being held. Even if they are out of state.
You probably have never had to access this type of database or knew it even existed. But a bail bondsman does and has experience in navigating across several systems, finding your loved one sometimes before even an attorney can.
To speed the location process, look for a bail bonds firm that offers electronic sign-up. You can count on a digitally-enabled bail bonds company to execute sign-up paperwork quickly over your smart phone, tablet or computer. This rapid sign-up process, which only takes a few minutes, ensures that the bail bonds service can start searching for your loved one immediately.